Papers Ocean
Maayke Schurer
2014, Video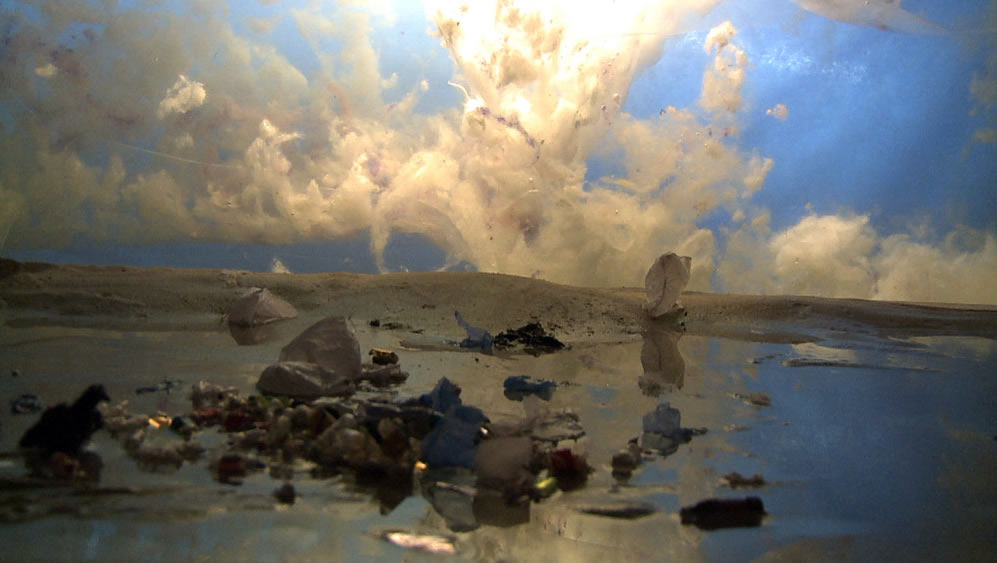 Mostly the artwork continues a process of recreating scenarios that consider human activity in the natural environment. Miniaturized scenes are filmed real-time without effects to provide opportunity for reflection on our place within nature. Scenes are prompted by such questions as "What does light look like shining through islands of ocean plastic…."
Maayke Schurer (Canada) creates magic realistic video via real-time experimentation using natural elements.  Her nostalgic scenarios are hand-made dramatized nature documentaries. Schurer has degrees from Queen's University (BFAH, BScH), and The Glasgow School of Art (MFA). Awards include Canada Council for the Arts.  She lives in Ottawa with her husband and five children.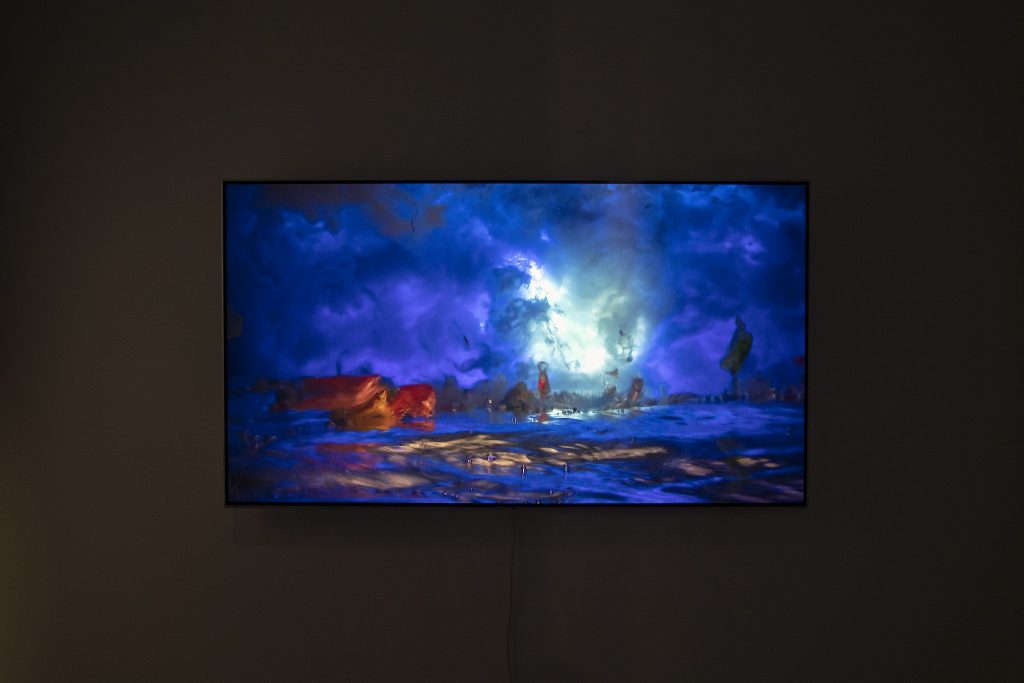 Papīru okeāns
Majke Šūrera
2014, Video
Pārsvarā mākslas darbs turpina sižetu radīšanas procesu, kuros tiek apsvērta cilvēku ietekme uz dabu. Miniatūras ainas tika filmētas reāllaikā bez  efektiem, kas sniedz iespēju pārdomām par cilvēku lomu dabā. Ainas tika radītas, iedvesmojoties no vairākiem jautājumiem, piemēram,  "Kā gaisma izskatās, spīdot cauri okeāna plastmasas salām …"

Majke Šūrera (Kanāda) rada maģiski-reālistiskus video, eksperimentējot reāllaikā un izmantojot dabiskus materiālus. Viņas nostalģiskie sižeti ir pašradītas dramatizētas dabas dokumentālās filmas. Māksliniece ir ieguvusi grādus Karalienes universitātē (BFAH, BScH) un Glāzgovas mākslas skolā (MFA). Starp balvām, kuras ir guvusi māksliniece, ir Kanādas Mākslas padomes balva. Viņa dzīvo Otavā kopā ar vīru un pieciem bērniem.